Rooms
327: AV Recording & Editing Workroom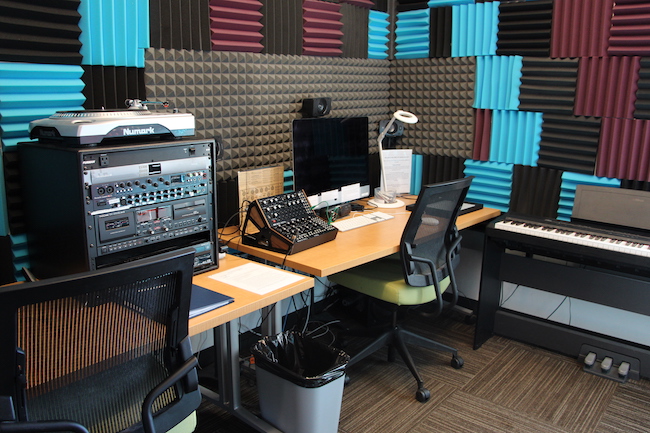 A variety of hardware and software to support audio and video recording, editing, mixing, mastering, and analog to digital audio and video conversion (Focusrite Scarlett 18i20 and BlackMagic UltraStudio 4k), including specialized tools such as the Moog Mother, Subharmonicon and DFAM semi modular synths and software such as Ableton Live, Logic, Ozone Mastering Suite, RX Advanced.
Room 327 is for A/V editing and audio recording. Priority is given to students using equipment for courses and assignments. This room is not for Zoom meeting use, please ask a Ranger for help if you need a Zoom space.
Room 327 is available to reserve:
Sunday through Thursday: 10am to 10pm, in two hour time slots
Friday and Saturday: 10am to 5pm, in one hour time slots
Reservations are one per day per person.
330: Presentation & Conference Workroom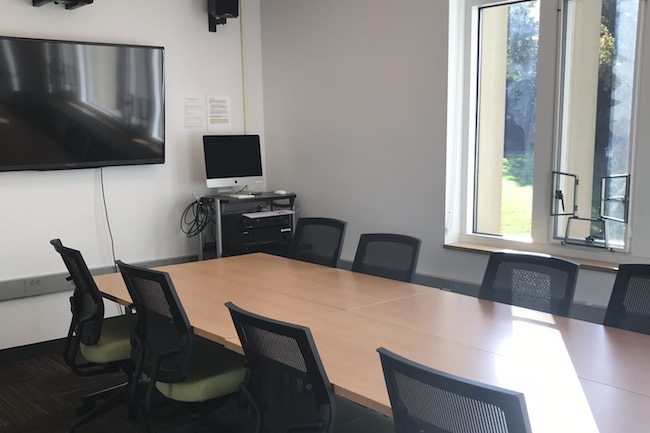 Includes an LCD monitor, iMac and laptop hookups, surround sound, DVD and VHS players, digital piano/music stand, and whiteboard. Seats 12. Priority for academic use. To reserve in advance for a class, viewing, or project, use the self-service sign-up sheet posted on 330's door (limit 2 hours per reservation) or email parc@reed.edu with the date and time requested.
329: Video Viewing & Midi Workroom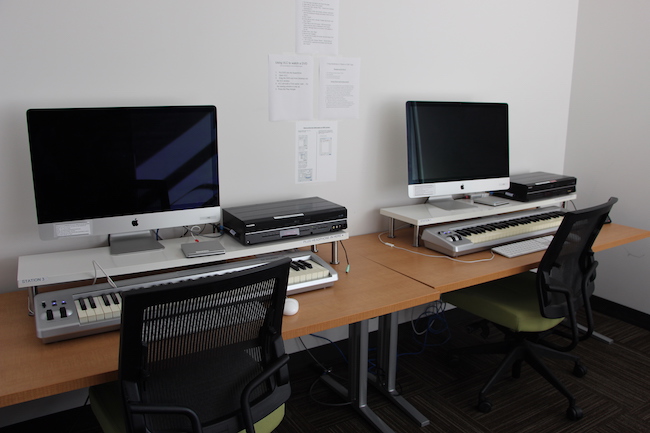 Includes three first-come first-served, independent workstations with iMacs, midi keyboards, DVD and VHS players, and headphones to support video viewing and composition. Also equipped with software for VHS tape digitization. Priority for academic use.
Computer Lab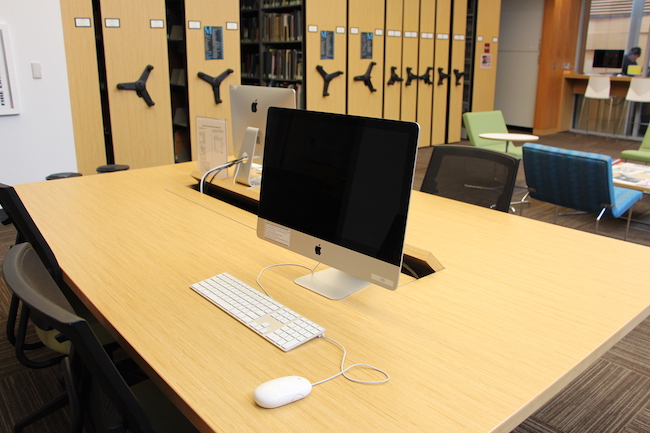 Includes fourteen iMacs, a Xerox black/white and color printer and copier/scanner, a large format flatbed scanner, and a library catalog workstation. In addition, the PARC supports the remote workstations in the Design Studio, PAB 335.