Library Hours
Today's Hours
Library Lobby hours
Need a book? The library lobby is open with swipe access during the summer for holdshelf pickups. Learn about requesting materials for pickup. Summer 2021 Library Lobby hours:
Reed students: Swipe access 7am-8pm, 7 days/week.
Reed Faculty and Staff: Swipe access 24 hours/day, 7 days/week.
Reference help hours
Have a question? Chat with a librarian (Monday-Friday, 10am-4pm) or send us a note anytime!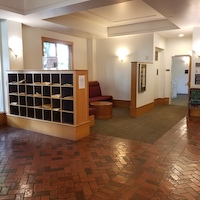 Library Lobby and hold shelf
Pick up Reed item requests, Summit books, and Interlibrary loan books.
Today's Hours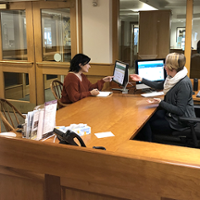 Reference Desk
Get research help, citation assistance, help navigating the library, and more. Online for Summer 2021.
Today's Hours
Online reference services: Contact us!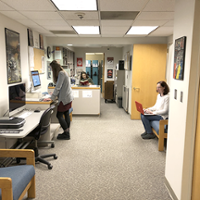 Check out AV equipment, laptops, chargers, movies, and more. Access the language lab and student multimedia lab study space.

Today's Hours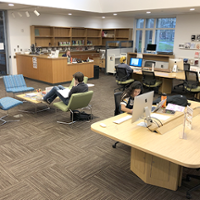 Find plays, scores, CD/DVDs, AV equipment and editing rooms, group and individual study space, and more.
Today's Hours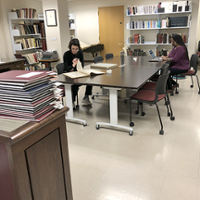 Find rare books, artists books, college archives, primary resource help, and more.
Today's Hours
Learn about appointment procedures and full hours for Special Collections and Archives.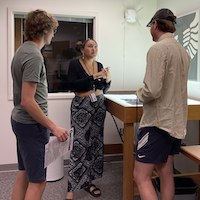 Get help with image research, digitization, copyright, and more.
Today's Hours