Library Hours
Today's Hours
The library is open to Reed faculty, staff, and students. We are closed to the public.
Spring semester hours
Mondays-Thursdays: open 8:30am-1:30am
Fridays: open 8:30am-midnight
Saturdays: open 10am-midnight
Sundays: open 10am-1:30am
Summer 2022 hours
May 14th and 15th: closed
May 16th (commencement): open 8:30am-11am, 2pm-5pm
May 17th-May 30th: closed
May 31st-August 28th: open Mondays-Thursdays 12pm-4pm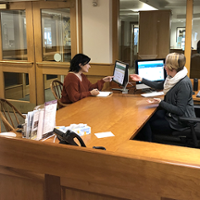 Reference Desk
Get research help, citation assistance, help navigating the library, and more.
Today's Hours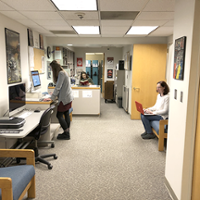 Check out AV equipment, laptops, chargers, movies, and more. Access the language lab and student multimedia lab study space.

Today's Hours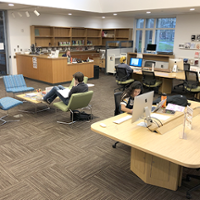 Find plays, scores, CD/DVDs, AV equipment and editing rooms, group and individual study space, and more.
Today's Hours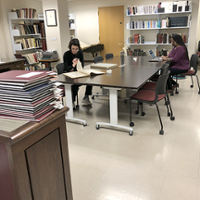 Find rare books, artists books, college archives, primary resource help, and more.
Today's Hours
Learn about appointment procedures and full hours for Special Collections and Archives.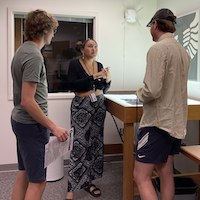 Get help with image research, digitization, copyright, and more.
Today's Hours