Ann Matsushima Chiu
Social Sciences Librarian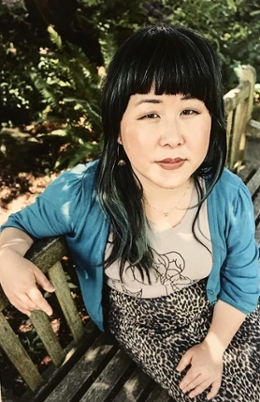 Pronouns
she/they
Contact Information
Phone: (503) 788-6636
Email: chiua@reed.edu
Office: L193
Areas of responsibility:
Reference and Library Instruction
Research Services

As the Social Sciences Librarian, I work with students, staff and faculty doing research in Anthropology, Comparative Race and Ethnicity Studies, Economics, Political Science, and Sociology. I also manage the Reed Zine Library and the Library Exhibits Internship program.
For students, please contact me if you have questions about topic formation, literature reviews, finding articles and books, research methods and paper writing, and citation/citation management. I support first years to thesising seniors.
For faculty, please contact me if you would like to request books, questions about course reserves, information literacy instruction sessions or research support. Would love to be involved in your classes. 
For staff, I love to collaborate, so please connect with me if you have an idea, inititative and program that involves outreach, research services, library support, zines, community-building, etc. 
I can be found in my office (Library 193- the staff hallway near the elevators), getting a cappucino at the Paradox or walking around campus listening to podcasts. Feel free to stop me and ask a question. I would love to meet you! 
Stay curious and creative~ Take care of each other~ 
Availability
The best way to get in touch with me is by email or by scheduling an appointment. 
You can make an appointment by selecting the book now button below. You can choose to meet via Zoom or in-person.